Recast Your Timeline
OUR WATCHMAKING & DESIGN PHILOSOPHY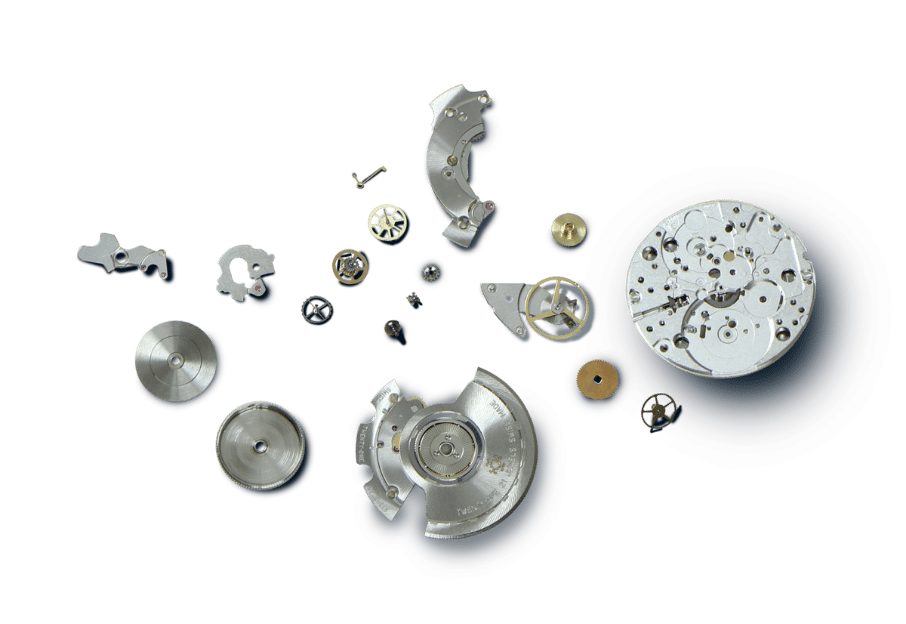 The Beauty of Tradition
& Technology
We have developed something that takes historic, classic beauty and paired it with accelerated technology to go beyond what is currently produced. But, made it worth more than its financial price. Our aim is to follow the past where farmers, the original Swiss watchmakers, created something valuable, lasting and precise.

Form times Function
THE MONTA® DESIGN
FIG. III.A
Every MONTA starts with the vision of our in-house designers. Their Swiss and French backgrounds blend the best parts of beautiful aesthetic and robust engineering. Using state-of-the art computer software, an idea becomes a prototype and eventually a unique timepiece.
FIG. III.B
The applied markers on the dial, diamond cut hands, chamfered lugs, and signature crown are all hallmarks of the MONTA design. The Oceanking and Skyquest contain two patents on the bezel assembly. The arrow "pip" and indices will always line up and each click is solid with no play in the rotation. Feeling is believing.
FIG. III.C
MONTA owners have a keen eye for quality and design. They pride themselves on being connected to the world around them. And when they choose a tool to accompany them on life's adventures, they know a MONTA watch is ready for any occasion.
Articulation that Speaks
THE MONTA® ARTICULATING BRACELET
The MONTA bracelet has a unique way of making 316L steel feel soft and comfortable, largely attributed to the fully articulating links. This allows the bracelet to wrap around any wrist size without sacrificing durability. Each link is beveled and polished to match the profile of the case and the flip-lock on the clasp keeps the watch securely on the wrist.
Exhaustive Scrutiny
The Watchmaking Process
FIG. V.A
Each step of the watchmaking process must be painstakingly scrutinized for quality control, from conceptual drawings to the final delivery to our customer. MONTA watches are made from the highest quality materials and assembled in Switzerland by trained watchmakers who ensure that every piece is working in harmony. This process is completed entirely by hand.
FIG. V.B
For over 400 years the term "Swiss Made" has become synonymous with quality. MONTA honors and respects the history and tradition of Swiss watchmaking by working exclusively with Swiss manufactures. MONTA owners enjoy the confidence that their watch is manufactured to the highest degree.
FIG. V.C
Our in-house watchmaking team performs the final quality control check and verifies that the movement is running perfectly according to our strict accuracy standards.
Perfect Finishing, but
Never Finished.
Every millimeter of a MONTA is analyzed and evaluated for the best fit, feel, design, and construction. To back up that level of detail and craft, every watch purchased directly from MONTA comes with a
two-year international warranty. After all, these timepieces were created to embrace the passion of the collectors who wear them.
Fig. VII
From the MONTA Community

I was expecting a great watch, but received near perfection. The most comfortable, best fitting watch I have ever tried on, let alone owned.
SHAUN D. CERTIFIED BUYER
MONTA ATLAS
Fantastic tool, excellent quality, great design. I already love it. Thank you!!!
STEFANO V. CERTIFIED BUYER
MONTA TRIUMPH
This watch deserves all the great reviews it is receiving.
THOMAS S. CERTIFIED BUYER
MONTA OCEANKING
The MONTA® Collection
Swiss-Made with Timeless & Production-Limited Craftsmanship